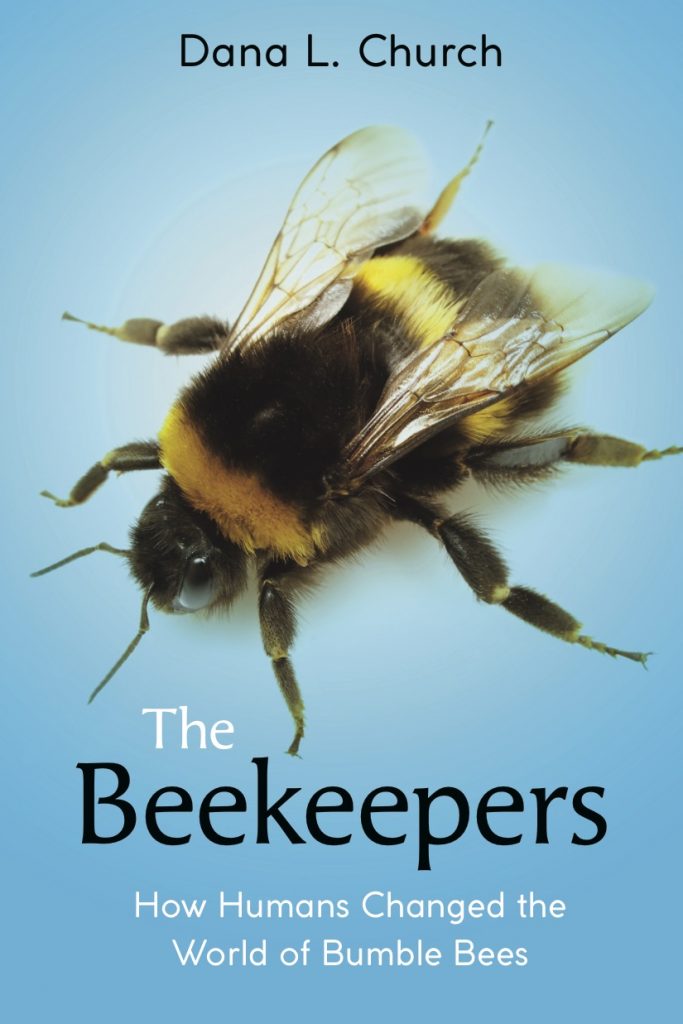 My first book, The Beekeepers: How Humans Changed the World of Bumble Bees, has been released into the world. Due to the COVID-19 pandemic, we couldn't have a huge book release party, but I did manage to have a very fun little party at home with my family.
My kids helped make decorations. I ordered a fancy cake from Q's Cakes, a local bakery.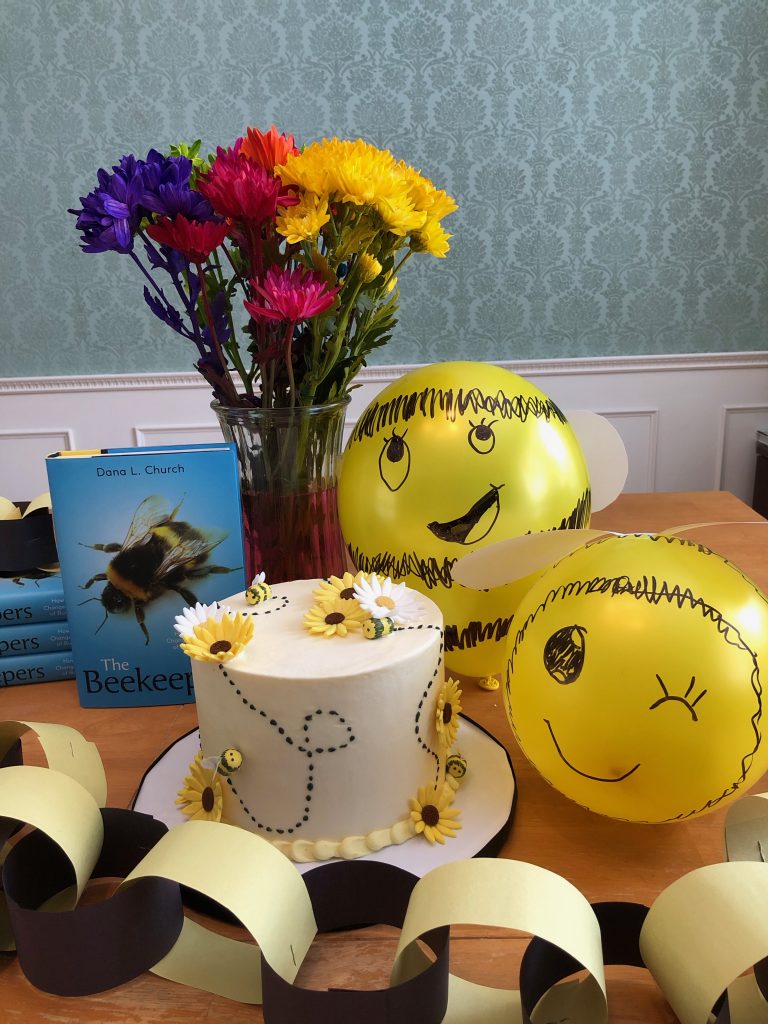 We wore silly hats, danced around, and had a great time. We eventually dug into the cake, which was almost too pretty to eat! Even our dog, Spirit, joined the festivities.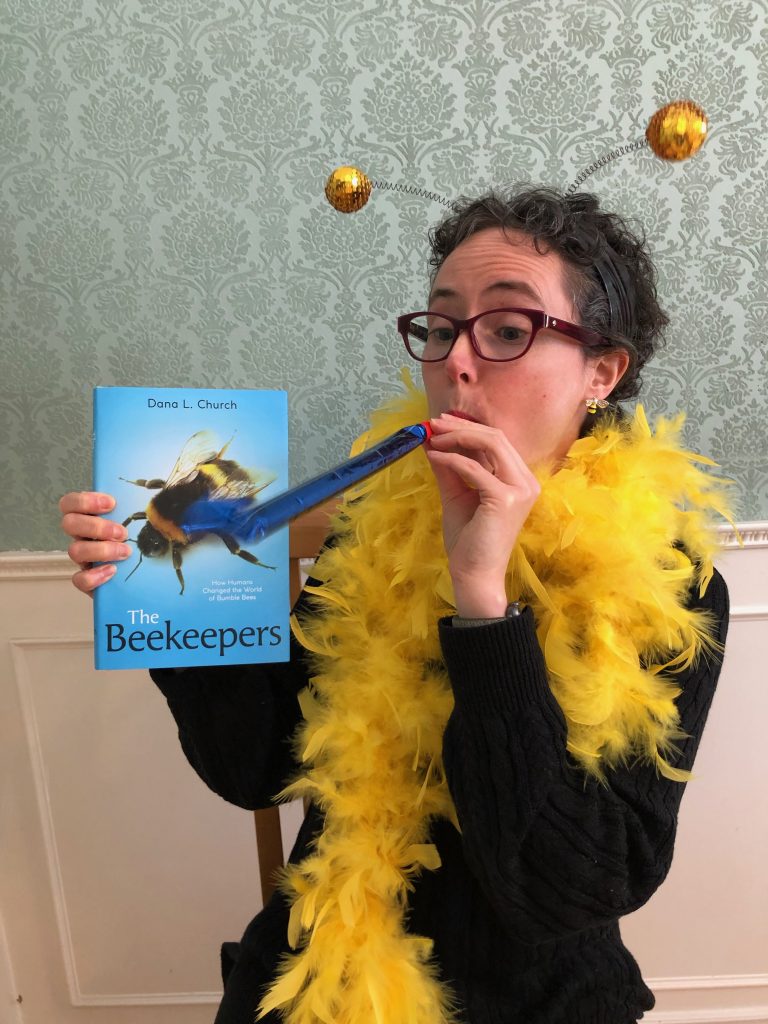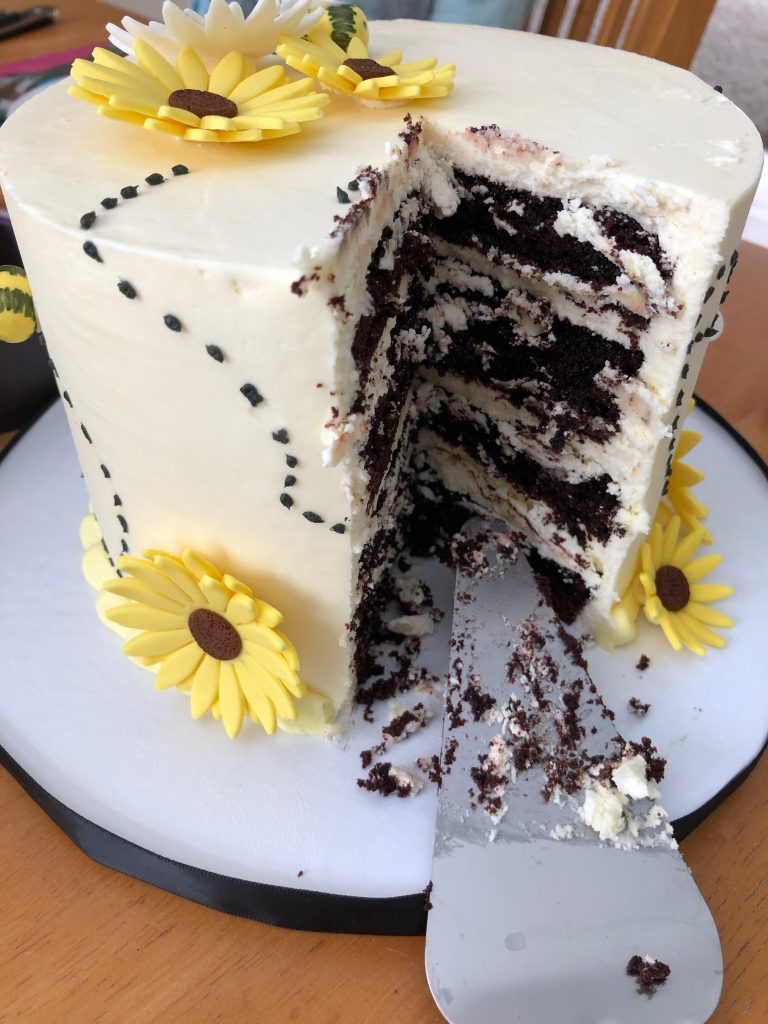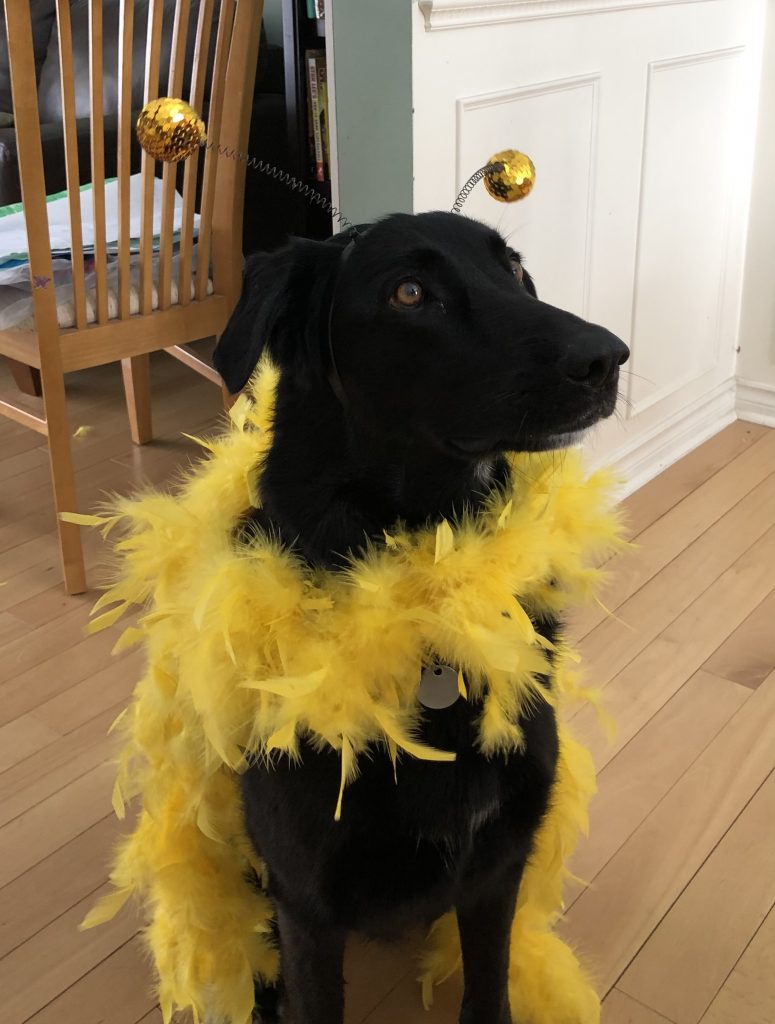 Huge thanks to my incredible agent, Stacey Kondla, and the wonderful team at Scholastic (Lisa Sandell, Amanda Shih, Keirsten Geise, and many others) for helping to create such a beautiful book.
Interested in reading it? Check it out here.
bees
book
bumble bees