Back at the end of May, two house finches decided to make one of our porch lights their home. They built a little nest but were so shy they only showed their butts whenever I tried to snap a photo.
A little while later, there were eggs! Five little beautiful eggs that hatched into four little pink babies (unfortunately, one didn't make it). They grew bigger and bigger, and we saw both Momma and Daddy bird tending to them. I couldn't wait to see the babies learn to fly!
But then one morning, to my horror, I looked up at the nest through our front window and saw that the lightbulb in the porch light had fallen down near the nest!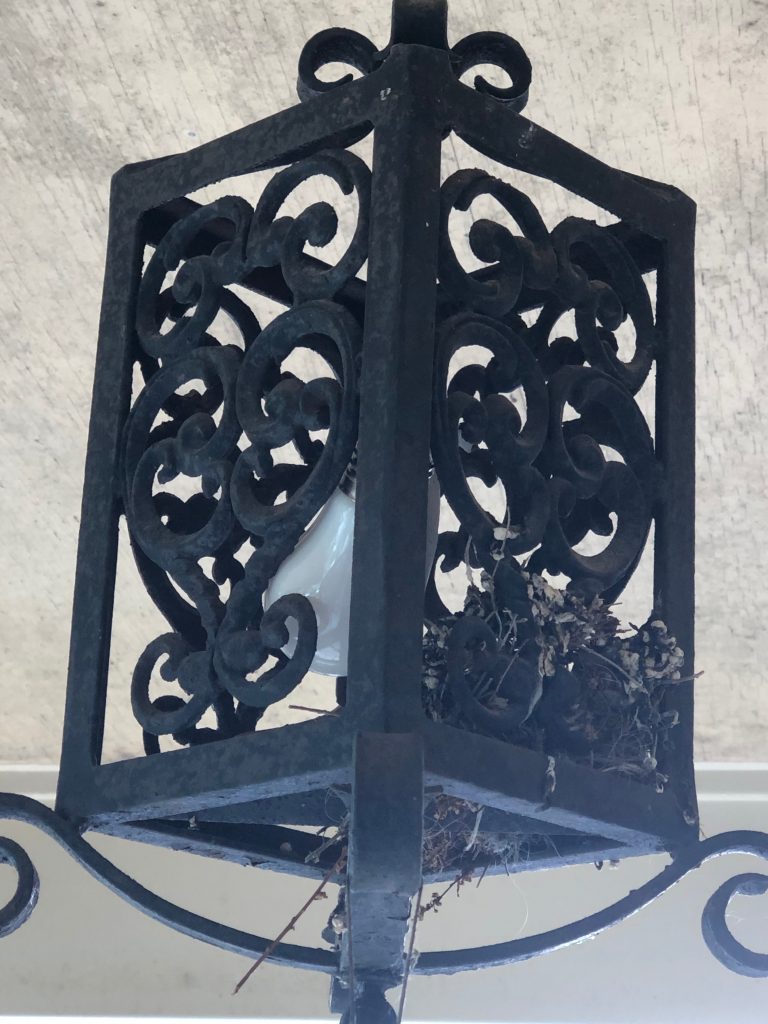 Originally when I saw Momma and Daddy bird building the nest, I unscrewed the bulb. But I couldn't get it out of the light fixture, so I just left it balanced on top of the socket. At the time it seemed pretty stable to me.
I went outside to investigate. All the birds were gone! Babies, Mom and Dad, everyone. The nest was completely empty.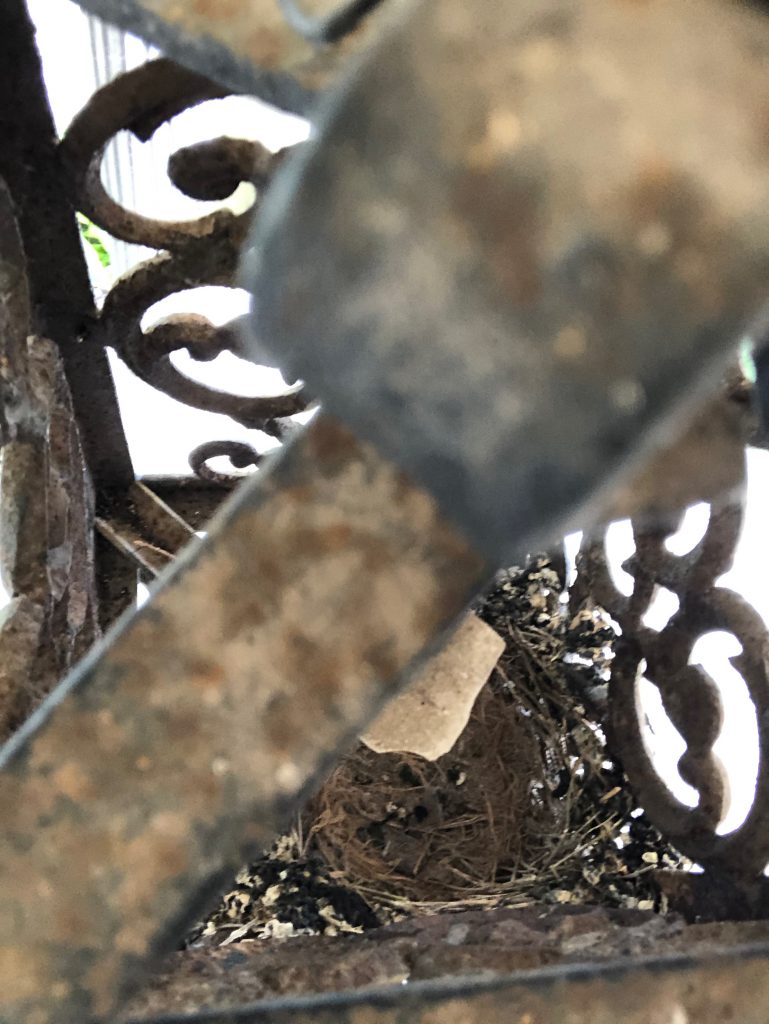 And it stayed empty. All day. And the next day, and the day after that.
What happened? How did the lightbulb fall? Maybe Mom or Dad bumped into it. I didn't think the babies were ready to fly yet, but maybe they were? They were definitely too big for Mom and Dad to carry them to safety. There was no evidence of baby finches anywhere around our front lawn, so I guess the whole family flew away.
It is interesting, because if the fallen lightbulb was the reason they all fled, the lightbulb had been there the whole time. It just fell close to the nest. Although the birds might have been "used to it," was it now just too close for comfort? Or did they never really notice the lightbulb in the first place and suddenly this big white thing tumbled down? Or maybe the babies were ready to fly away anyway, and during their mass exodus, they dislodged the lightbulb. Maybe the lightbulb wasn't the reason they're gone after all.
I guess what really happened will remain a mystery. I just hope they are all okay.
It was such a sweet surprise to share our spring with a little bird family. I learned so much. And my kids got to see the birds start a family and witnessed our excitement and respect for nature. For all of that I am grateful.
baby birds
birds
finch
nesting