About two weeks ago I told you about birds that built a nest in our front porch light. And I couldn't get a good photo of the momma in the nest because she kept showing off her butt. Well, here is an update! And it is exciting.
Several times a day I look out our front window at the light to see how things are going in the nest. Momma still shows me her butt now and then, but now I often see her hunkered down and her sweet little eye seems to be watching me. I try not to scare her, so I just peek from the side of our window. This week I realized it's been a while since I took the photo of her two eggs, so I waited until Momma was not in the nest and I took another picture. Look at this: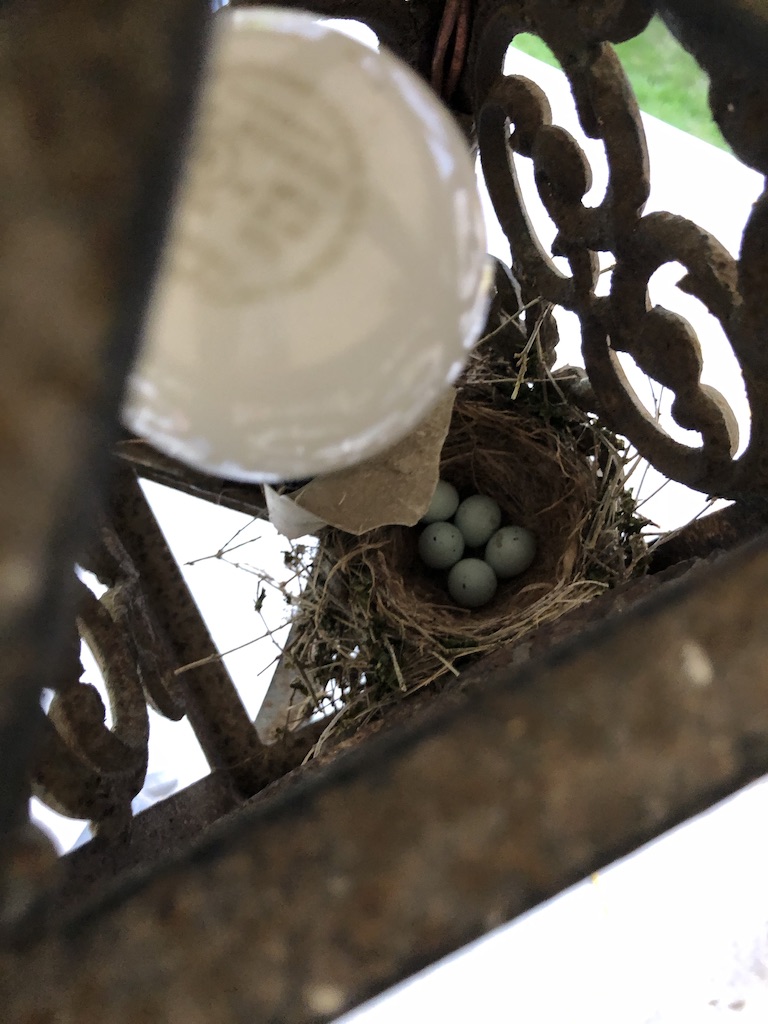 There's no longer two eggs, but FIVE eggs! Wow! Momma has been busy. This is so exciting!
But wait, it gets even better.
This morning I thought I'd check in on them. And look! Babies!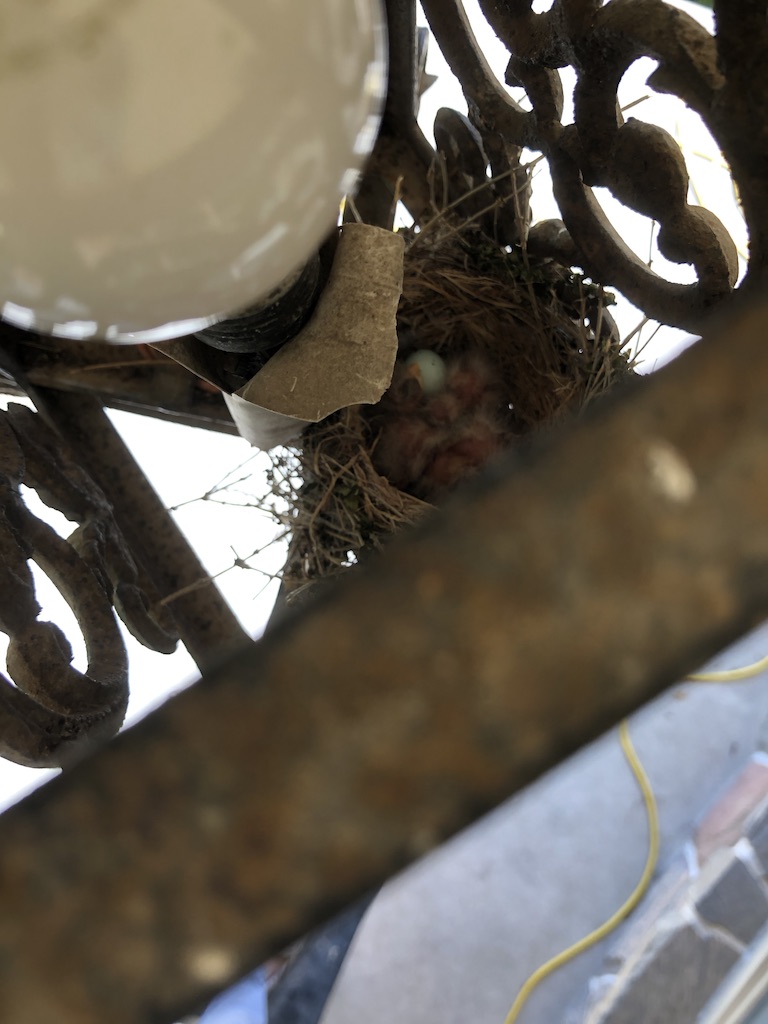 They are so new and pink and beautiful. And as you can see, there is one egg left, or maybe it's just an empty eggshell. It's hard to count the babies because they are in such a tight little bundle. I hope, if it is a full egg, that the baby is just a late bloomer. But it got me thinking: What happened to all the other eggshells? From what I could find online from reputable sources, adult birds can eat the eggshells (a good source of calcium), or they fly from the nest, carrying the eggshell, and drop it far away. It's not good to keep eggshells in the nest because: (1) they take up space in an already squishy home; (2) they are sharp and can cut the delicate baby birds; and (3) the exposed inside of the egg is not camouflaged like the outside, and can act like a beacon to predators. Which made me think, Aha! No wonder I sometimes find empty half-eggshells lying around outside, seemingly nowhere near a nest. Momma bird dropped it far away as part of her parenting duties.
Welcome to the world, little ones! You are such sweet little pink packets of joy, and I look forward to watching you grow.
Reference
Birkhead, T. (June 20, 2016). The art of hatching an egg, explained. Retrieved June 6, 2020 from https://www.audubon.org/news/the-art-hatching-egg-explained
baby birds
birds
finch
nesting